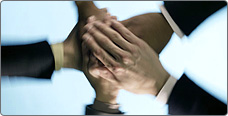 What 3SP can do for your Business 3SP is Southern California's leading provider of computer network services and technology solutions for small to medium-sized businesses. We have delivered excellent, cost-effective IT service to hundreds of satisfied customers.
CoreIO
Latest Technology News
Testimony
CoreIO is our unique network, server and workstation management program which entails predefined service bundles
Read More
"The IT support service provided by 3SP is terrific. It relieves me of the responsibility of system maintenance, while providing peace of mind that our system is protected, compliant and efficient. Using a 3rd party vendor is much more cost effective than hiring full time personnel. I am pleased to recommend 3SP, as they provide a highly valued service to our firm." -Manufacturing

Information YOU can Understand We provide network information that anyone can understand at any time.
Quick Response time With a SLA of 8 hours with a average ticket completion within 2 hours, CoreIO provides fast support in an even faster business world.
Read More

Solutions that fit your Business We custom tailor our solutions differently for each customer because every business is different. We will: